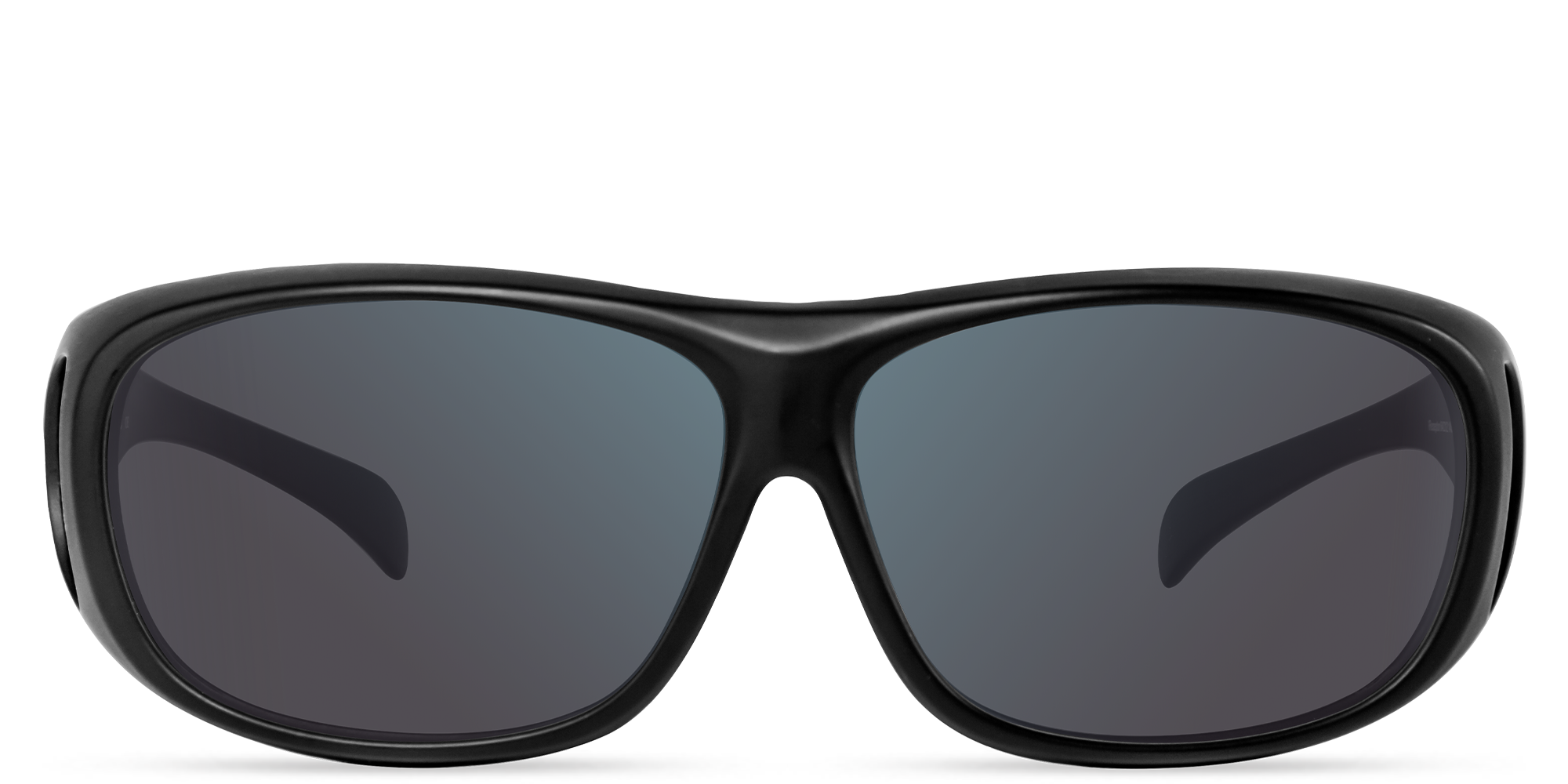 Receptor Fitover (Refurbished)
---
Receptor Fitover outdoor glasses can be conveniently worn over prescription glasses. The wrap-around design provides excellent coverage from stray light through the top or side of the frame. Those with sensitive eyes or medical concerns for eye protection should use this frame for its superior coverage. A hard case is included for safe storage.
The frame measurements are 62-12-135 mm. To wear over prescription glasses, the total width of the glasses should be 135 mm or less (5 3/8ths inches), and the height of the glasses 42 mm or less (1 5/8th inches). To reduce internal reflections between the lenses, glasses that have an anti-reflection coating are recommended. 
EnChroma® Receptor. Colour blindness glasses for adults. Frame size: Large 62-12-135.
EnChroma Certified Refurbished glasses function like new glasses and have been ultrasonically cleaned, UV sanitized and reconditioned to meet our strict quality standards for lens and frame performance. Covered by our standard 2 year product warranty and 60 day guarantee. Not available in prescription.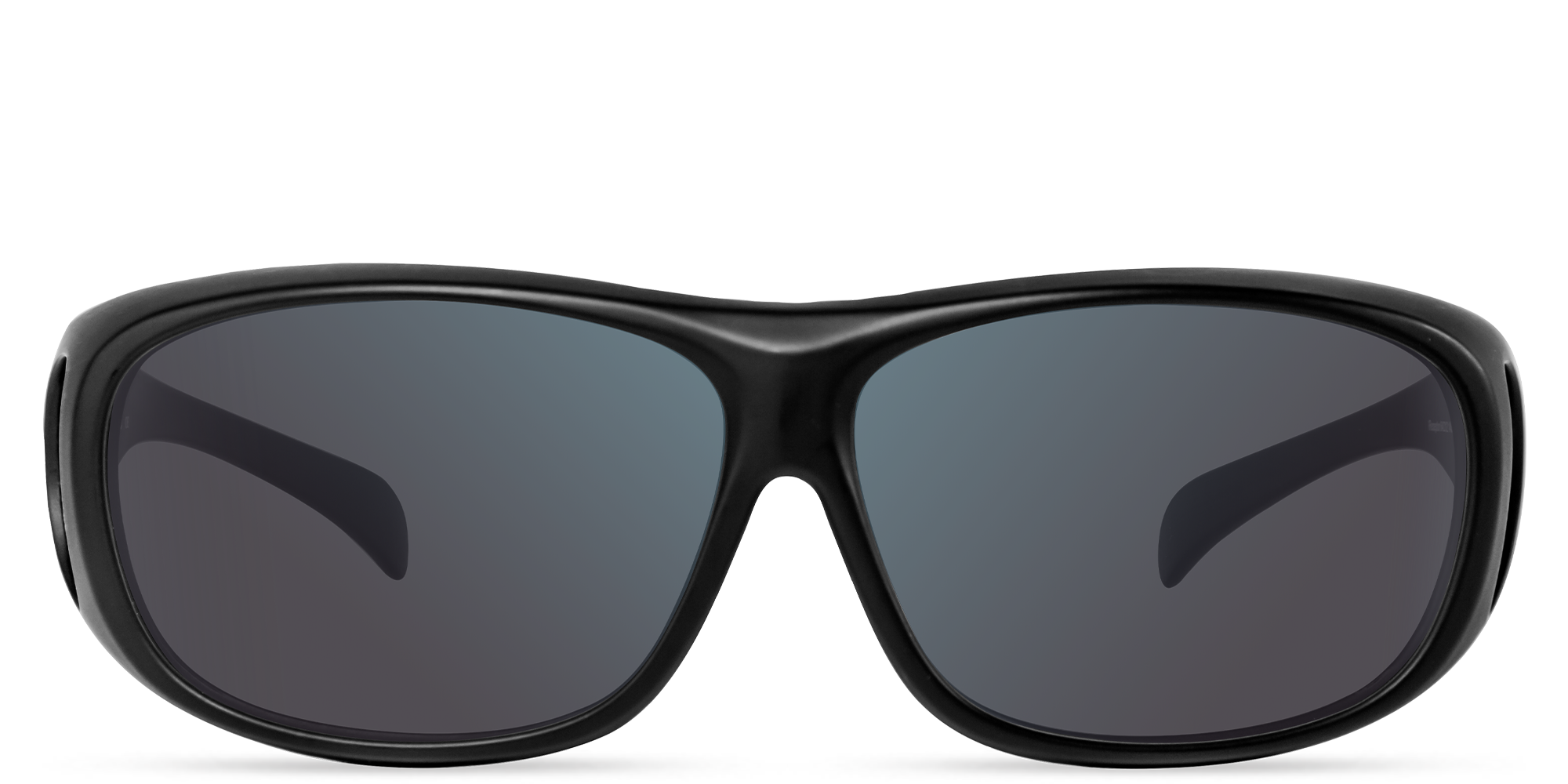 This product is rated 4.0 of 5.0 stars.
It has received 7 reviews.
Total 5 star reviews: 3
Total 4 star reviews: 3
Total 3 star reviews: 0
Total 2 star reviews: 0
Total 1 star reviews: 1
86%
would recommend this product
Matthew P.

Verified Buyer

A bit better and eyes take some minutes to adjust

I have the Receptor Fitover (outdoor) for my Strong Deutan color blindness. I have worn them for about 15 hours over the week, 90% outdoor and 10% inside watching TV. Outside they dim sunlight like true strong sunglasses and fit just over my square prescription lens. At first my eyes notice that all the white buildings are now a light pink but after about 10-15 minutes the whites seem white and subtle colors are more apparent. To be fair, I have failed all military color vision tests and over my 40+ years on earth I have figured out that I can only see about 64 different colors, including white and black, so I haven't been amazed by these glasses so far the last 5 days, but i'm still trying. Just found a loop hole. I changed my computer screen to help and wearing the glasses....and it's pretty neat. I wouldn't say i'm crying over it, but I'm impressed.

April P.

Verified Buyer

Amazing!!!!

We love them!! I sent u, guys a video. It had me in tears. My son was so happy to finally see colors!!!! Thank you again...

mark99

Verified Buyer

Not life-changing but....

These were a gift from me (he doesn't do internet). He was initially apprehensive -- wasn't sure he wanted his lifetime of perceptions changed or threatened -- but he agreed to try them on. I made sure we were out in nature with ample sun. These were the fitover style.

He wasn't blown away, but he wasn't upset either. The main difference he noticed was with the yellow double line on a road, which he said seemed more orange than before. The overall verdict was: "interesting." He also mentioned they were unusually comfortable. so I tried them on and confirmed. In fact, if these were regular sunglasses I'd buy a pair.

So we probably won't be trying out the indoor version, but probably won't be returning these either.

Marion N.

Verified Buyer

Impressed

I'm 67 years old and have known I was color blind since 18 so you can imagine all the things that an ordinary person can see like something as simple as a green light on a traffic light, as a matter of fact the first day I wore the glasses I sat at a traffic light until it turned green instead of turning right on red just to see the green light it's amazing all I really saw before was a off color white light now I see bright green, thanks for brightening up my life😊.

Tiffany

Verified Buyer

I do not recommend this product

Looks nice and fit well but didn't work

Unfortunately didn't work at all.
Reviews Loaded
Reviews Added