How to choose the right colour blind glasses
3 Steps To The Gift Of Colour
The gift of colour blind glasses is one of the most memorable and meaningful gifts you can give to someone with red-green colour blindness. And, with our 60-day money back guarantee, it's a risk-free gift as well. Simply follow these steps and get closer to changing someone's life today. 

See Lens Guide for more Info
Choose The Right Lens
There are two main types of colour blindness. Deutan and Protan. Deutan is the most common form but the best way to know for sure is to have your giftee take our colour blind test here.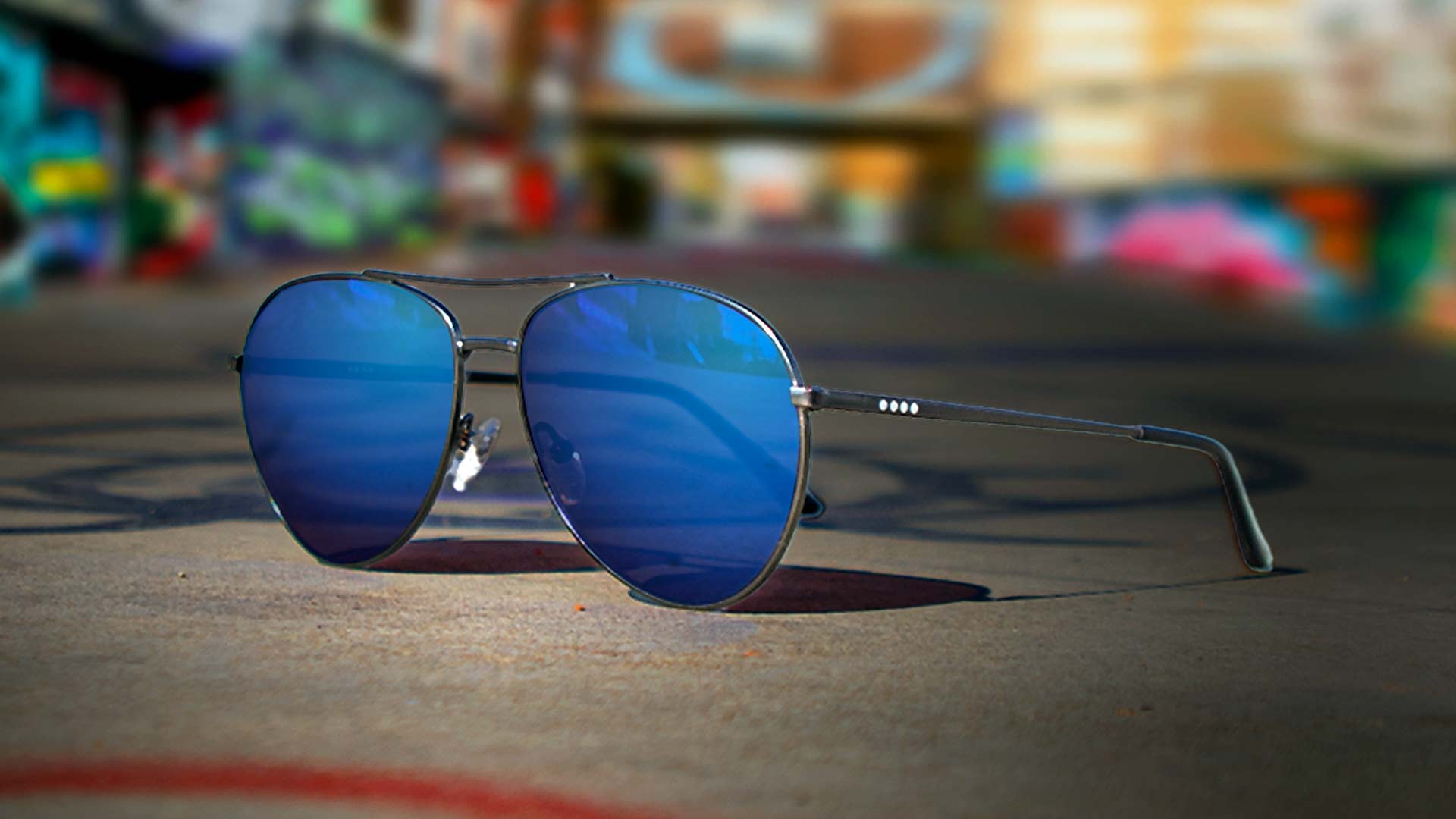 2. Find The Right Fit
Pick your frames, select the lens type associated with their colour blind test results, then choose between prescription or non-prescription colour blind glasses.

3. Plan The Perfect Reveal
Pick a bright and colourful environment to enhance the experience. Remember to give them time to let their eyes adjust, it takes a while to process a whole new world of colour. Post a photo or video with #EnChroma to let us know how it goes.
Shop EnChroma's Gift Guide for Colour Blindness
Are you looking for the perfect gift for your colour blind friend or family member? Look no further!
EnChroma's glasses are an excellent gift idea for those with colour vision deficiencies and are the only scientifically proven colour blind glasses. Our glasses use special patented lens technology to help people see colours like never before, allowing them to experience the world in a whole new way! 
Shop Colour Blind Glasses
Shop The Look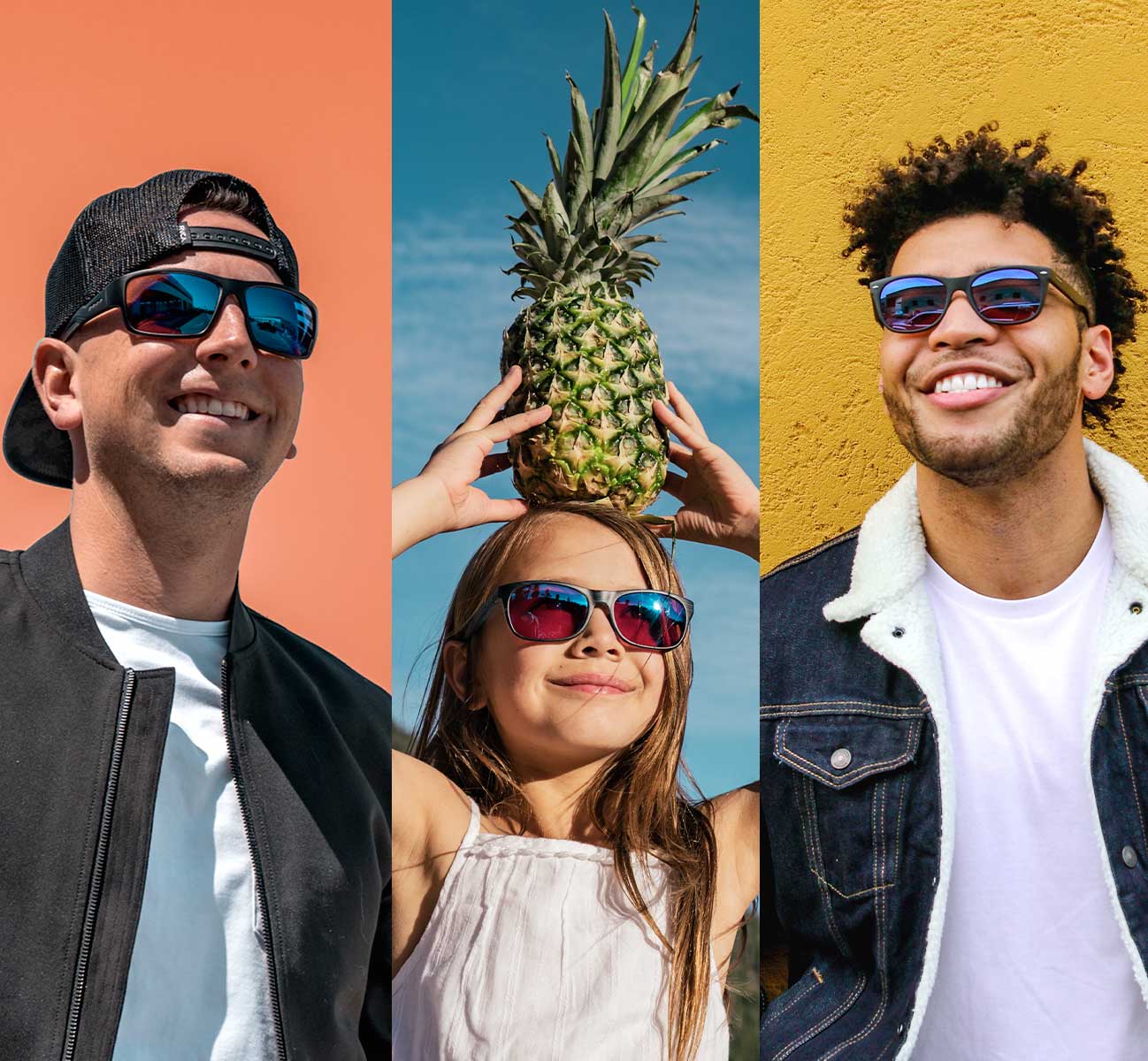 FAQ
Have questions? We're here to help!
My gift recipient wears prescription glasses. Can I get EnChroma with a prescription?

Yes! Most styles are compatible with a prescription. Check our EnChroma Prescription Guide for helpful tips. Or, consider the Fitover Glasses that conveniently fit over their regular glasses for a versatile option.
Do I need to know what type of colour blindness my gift recipient has before I order?

No, but it is helpful. EnChroma glasses are effective in 4 out of 5 cases of red-green colour blindness. Our Outdoor Deutan lens is the most effective for most recipients overall.

We recommend taking the Online Colour Blind Test or using our Lens Finder.

Still need help? Visit our Lens Guide or reach out to customer service and we'd be happy to help!

How can I be sure that EnChroma glasses will work for my gift recipient?

Each person's experience with EnChroma is unique. Most people see results in less than 30 minutes, but people with strong colour blindness may need more than one try. We recommend wearing the glasses for at least 10 hours over 1-2 weeks to experience the full effect.
What's EnChroma's return policy?

We stand behind all of our products and want you to be fully satisfied. If for any reason the gift recipient wants to return their EnChroma glasses, they can do so within 60 days for a full refund with free shipping (import taxes not included). All products also come with a 2 year product warranty. See our Return Policy for more details.
I'd like to capture my gift recipient's first reaction to their colour experience on video. Any tips?

Select a well-lit location, preferably outside for the maximum first reaction experience and filming conditions
Film ideally using your phone in landscape mode to capture the whole scene and make it easy to share via social media
After your gift recipient puts on the glasses, give them time to adjust to what they are seeing. It might take them by surprise and everyone's experience is unique.
Consider inflating the EnChroma balloons in advance (included outside of the EnChroma internal package for easy access) to have fun sharing and naming colour right away or to observe before and after colour experiences
Invite friends and family to share the experience!
Share on Facebook, Twitter, Instagram, and YouTube and be sure to tag #enchroma. We'd love to hear your story.
Colourful balloons were featured in many of the videos that others posted on social media. Do I need to order those separately?

EnChroma balloons are included free with every purchase! Naming and sharing recognition of new colours is a fun part of the colour experience so you may want to open the external shipping packaging to pull out the balloons and inflate them in advance.
Our customer support is available Monday to Friday: 8:30am-5:00pm.